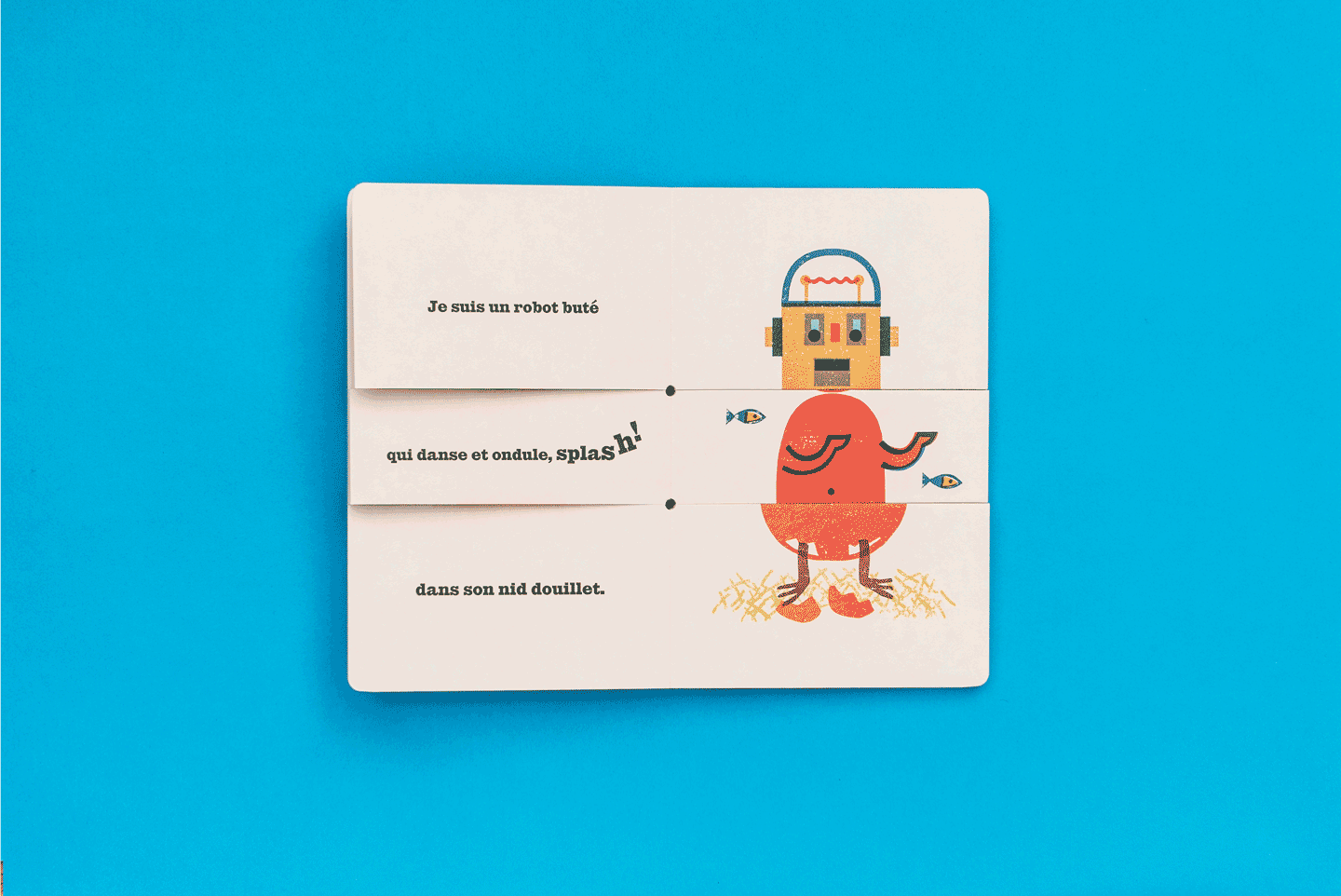 Mélange-moi
by Michio Watanabe
What do you get when you combine the head of a worm with the body of a robot? Or the head of a mermaid with the body of a cat? Why a Wo-bot and a Mer-cat, of course! In this charming split-page novelty book, children can mix-and-match the delightful drawings of animals, insects, monsters and more, to create silly and unlikely new creatures and beings.
"Un livre méli-mélo cartonné, parfait pour la manipulation de bébé."
Les Rockalouves
"Ce qui m'a attiré dans ce méli-mélo (…) c'est surtout le graphisme joli, coloré, fantaisiste, doux et tendre qui s'appuie sur les formes du japonais Michio Watanabe."
Sous le Feuillage
"Le graphisme doux et très coloré de Michio Watanabe rend cette balade narrative très agréable pour le lecteur. Cartonné et aux bords arrondis, Mélange-moipeut être mis entre toutes les petites mains et stimulera toutes les imaginations."
Keskonlit
"La mise en page est soignée, la belle typographie, les coins arrondis, la reliure bien solide tout est conçu pour être manipulé avec plaisir et facilité. Le choix de l'illustration sérigraphiée contribue à l'élégance de l'album. (…) Tel qu'il est, cet album permet aux néophytes, des jeux de lecture et d'écriture stimulants."
Ricochet
 
Rights sold:
World: hélium éditions, 2016
Other editions: French, Italian
For foreign rights inquiries, please contact hélium éditions.
Other Books by Michio Watanabe: