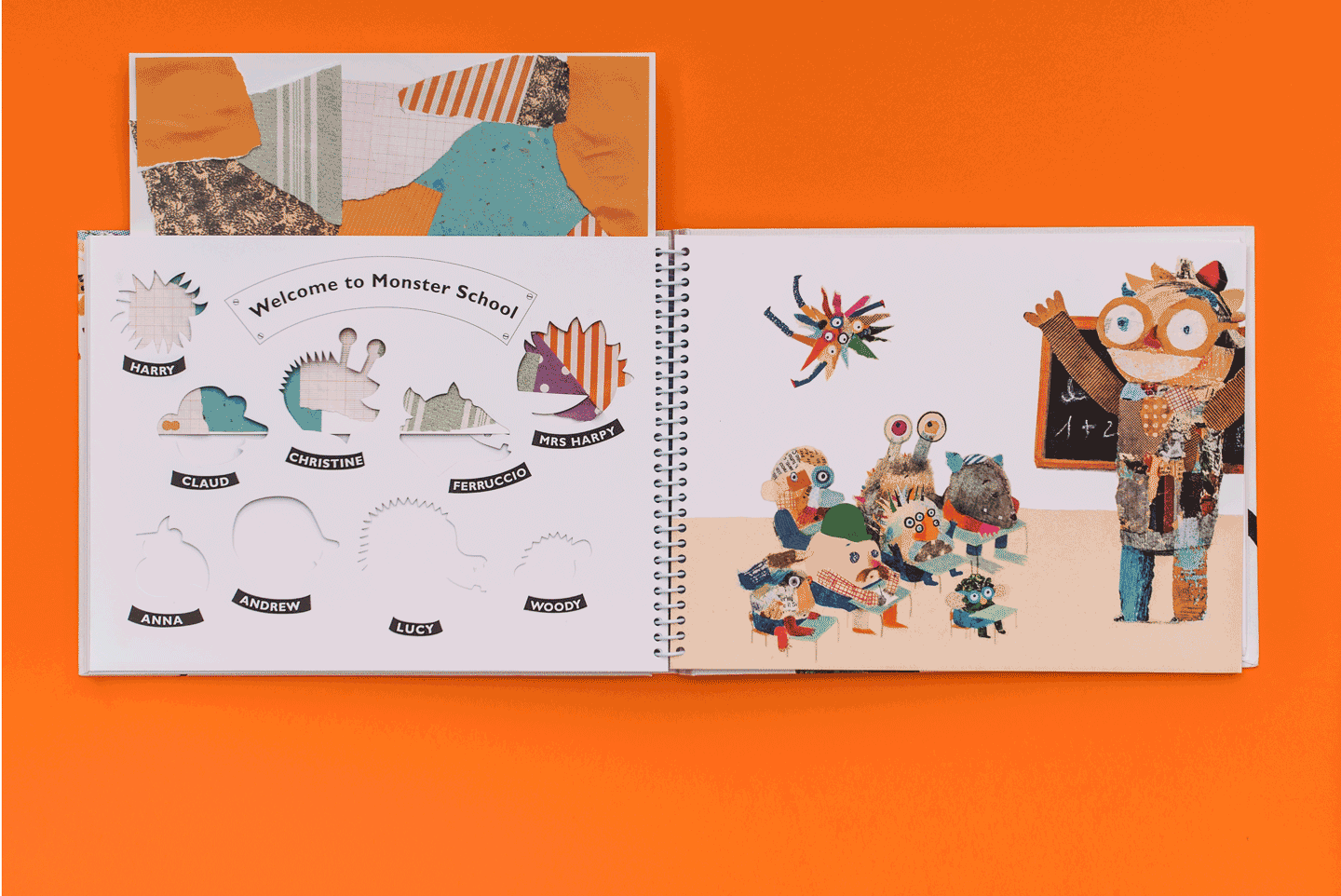 Paper Monsters
by Oscar Sabini
Create millions of monsters using the simple collage stencils inside this inventive activity book. Tear – rip – stick: make your monster come alive!
Paper Monsters is a hands- on collage studio for young children. Budding artists can create seven collage pictures of monsters in cleverly designed paper pockets in the book. Complete all the pictures to make a monster procession hurrying to the last page, where young readers discover the monsters at monster school with a final collage to complete. Oscar Sabini's artwork is charming and characterful, inspiring young children to be creative and experiment with form and color.
"A lovely book and a great way to learn the art of collage"
The Gingerbread House
"Quirky and enormous fun … an ideal entertaining art activity book that will capture the imagination"
Outside in World
"This exciting way for a budding artist to make his or her own paper-doll-monsters provides hours of open-ended imagination and fun."
Picture Book Depot
"A hands-on monster collage studio that will delight and inspire."
LoveReading4Kids
"His artwork is bright, odd, funky, trendy, and inviting."
New York Journal of Books
 
Rights sold:
World: Thames & Hudson, 2017
Other editions: English, French, Italian
For foreign rights inquiries, please contact Thames & Hudson.
Other Books by Oscar Sabini: